Web Summit Lisbon: Feel the City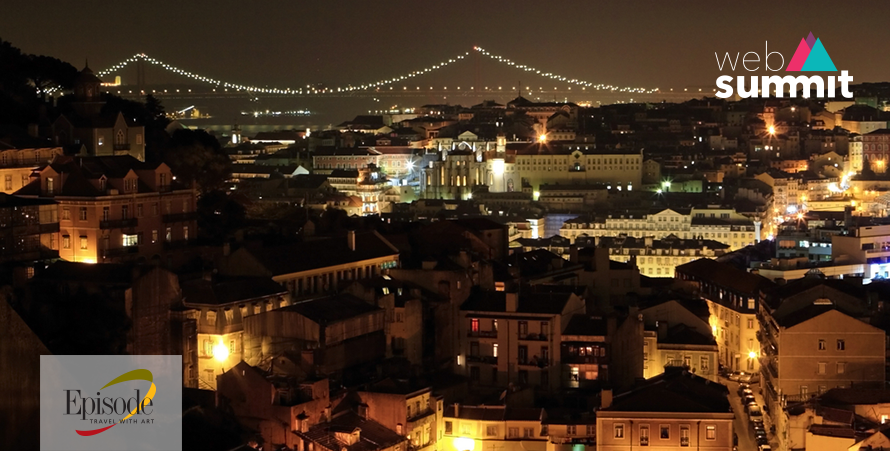 Tech and More: Web Summit Lisbon
More than 50.000 attendees are coming together in Lisbon this November for Web Summit. Probably the best tech conference in the world, Web Summit Lisbon is great excuse for a city break! CEO's, founders, startups, entrepreneurs and gurus of the tech world will gather to find answers to the questions posed by the technology revolution. Web Summit Lisbon, which takes place on 8-10 November, is Europe's largest technology marketplace. A fantastic opportunity for networking and getting valuable insights, Web Summit Lisbon presents an outstanding opportunity to discover one of Europe's most exciting capitals.
Web Summit Lisbon: Networking and Exploring
In just six years, Web Summit has grown from 400 attendees to over 50.000 from more than 150 countries. Web Summit is the global meeting place for the most disruptive technology companies in the world. Attendees to previous editions of Web Summit all agree that great things happen in this event. At the conferences, of course, but after the conferences as well. Lisbon is an animated capital, offering fantastic food and wine experiences, cultural moments and curiosities.  Enjoy it in a private tour in Lisbon. Lisbon's historical districts, like Baixa and Chiado or Alfama, around the Castle, but also the more contemporary Lisbon, like the Expo area, where Web Summit Lisbon is taking place, all await you.
Extend your experience: city breaks during Web Summit Lisbon
This year, Web Summit Lisbon will be the place where the tech world meets. Not only a chance to meet inspiring people and connect, this event is the perfect opportunity to explore a vibrant, buzzing city like Lisbon. If you wish to extend your trip during Web Summit Lisbon and explore the many sides and charms of Lisbon, Episode Travel will help you organize your perfect city break. Explore Lisbon's hippest districts, discover the monuments of this fascinating city in an unexpected way. Feel its bustling contemporary vibe with a tailor made tour in Lisbon. Feel like a local and explore the many cities within the city, with Episode Travel's customized private tour in Lisbon programs.