Handpicked hotels in Portugal: Vintage House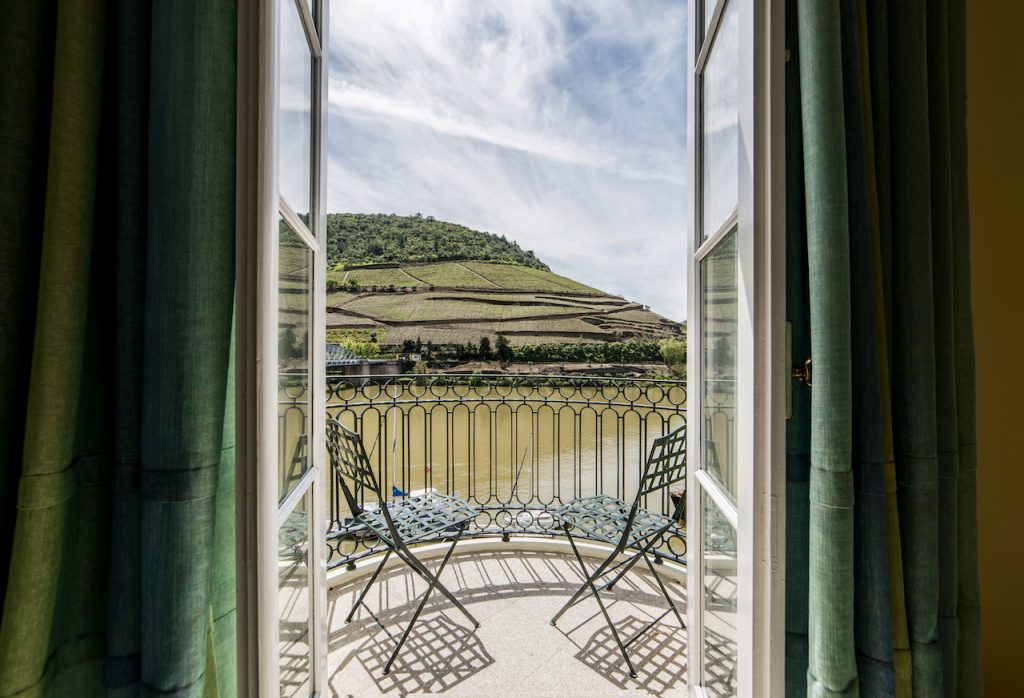 Handpicked hotels in Portugal: the charm of the Douro Valley
Marrying wine and tourism is one of the most pleasurable ways of experiencing Portugal. At the Douro Valley, entrepreneurs and oenologists know this well. The cradle of Portugal's best wines and a region of unblemished beauty, the Douro Valley is home to some of the best handpicked hotels in Portugal. Perfect hills and terraced vineyards descending towards the beautiful winding river offer a matchless setting for visitors. With some of the best handpicked hotels in Portugal located in Douro, this is a dreamlike experience for lovers of wine and good food.
Handpicked Hotels in Portugal: In the heart of Douro
Nestled in the quaint village of Pinhão, on the heart of the Douro Valley, the Vintage House is one of the most beloved handpicked hotels in Portugal. With only 43 rooms, the Vintage House is a riverside reverie converted from an 18th century Port wine warehouse. All rooms and suites have their own balconies with delightful views over the river. With a classical, stylish interior design, the Vintage House has a cozy atmosphere.  It has been recently renewed to meet even higher standards.
This wonderful boutique hotel has all the enchantment of Douro –the oldest demarcated wine region of the world. To this, add the charm and amenities of the best handpicked hotels in Portugal. The Vintage House hotel, like other handpicked hotels in Portugal, brings together the treasures of the region of Douro: wine and natural beauty. Visitors may come to know more about the wine. They leave absolutely thrilled by the inimitable beauty of the natural and architectural landscape.
Wine and Nature: Handpicked hotels in Portugal
At the Vintage House guests enjoy the pleasures of a premium pairing. Wine and nature join in a peaceful setting. The two are truly blended here, and it's the bringing of the two elements together, while staying at one of the most exclusive handpicked hotels in Portugal, that creates bespoke experiences for travelers.
The Vintage House offers short wine tasting courses. Visits to wineries and quintas, the manor farmhouses often owned by the same family for centuries, where the wines are made can also be programmed. Some of these manor houses are opening their doors to guests in private visits and the offer of handpicked hotels in Portugal continues to expand. Other options to experience the magical encounter of wine and nature at the Douro Valley are cruises along the river and steam train excursions on one of the banks.