Food & Wine tours in Portugal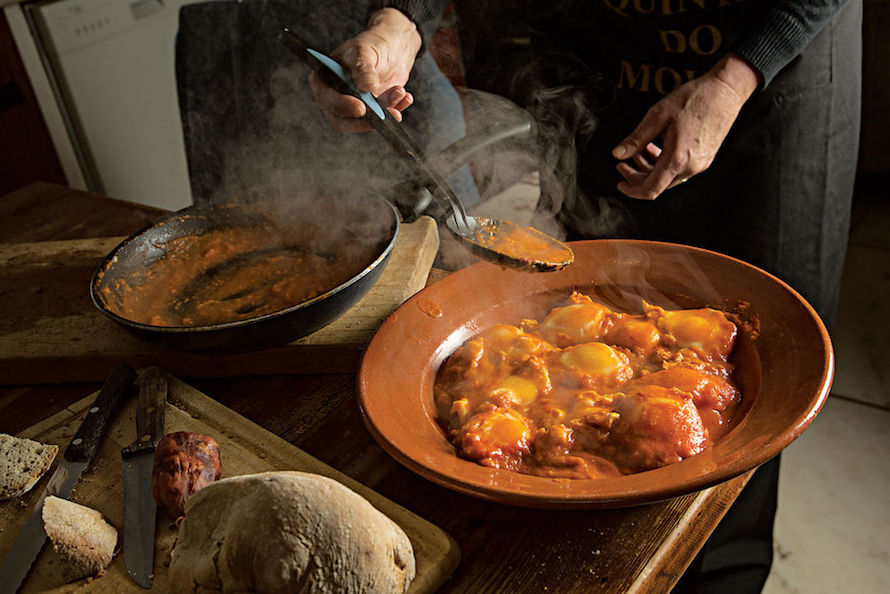 Food & Wine tours in Portugal: Alentejo, a land to discover
Alentejo, one of Portugal's best-kept secrets, is a land full of beauty and traditions, increasingly known for its inimitable food and wine culture. Wine enthusiasts know that the region of Estremoz, in  Alentejo, is getting more attention as one of the country's most promising terroirs. With this in mind, Episode Travel has designed a special Food & Wine tour to Alentejo, to discover some of the region's best wineries, where traditional methods and innovative technologies converge. Dominated by the Alicante Bouschet variety, this region really is a gem waiting to be discovered, and also one of Portugal's most creative and special gastronomic clusters.
Food & Wine Tours in Portugal: Alentejo Food & Soul Festival
In September, travellers looking for unique Food & Wine tours in Portugal will have another very good reason to visit Alentejo, as the lovely town of Estremoz is hosting a new gastronomic festival, Alentejo Food & Soul (September 16th to 18th). The Festival, organized by Amuse Bouche and curated by Italian writer and journalist Andrea Petrini (who has been dubbed the "God of Food" by Vogue and Time magazines) is generating a lot of buzz, and it will surely attract more than one sybarite to the region. The festival will gather 20 acclaimed Portuguese and international chefs, and could be the cherry on the cake of your Food & Wine Tour in Portugal!
Food & Wine Tours in Portugal: The crème de la crème of gastronomy
As its name, Alentejo Food & Soul, indicates, the goal of the festival, an exceptional ingredient to add to your Food & Wine Tour in Portugal, is to celebrate the extraordinary richness of the region's food & wine culture. It will do so by working directly with the local chefs, craftsmen and food & wine producers and by promoting stimulating encounters with other Portuguese and international chefs. It will be like a big, joyful, multicultural gathering around the table, where the excellent local products, seen, tasted and cooked from different angles, will be at the center. The festival, which will be in its first edition, promises to be the foodie's paradise, and the perfect chance to plan your next food & wine tour in Portugal.
20 top chefs concocting for an exquisite Food & Wine tour in Portugal
While the names of the international star chefs are still to be confirmed, the panoply of Portuguese chefs who will be present at Alentejo Food & Soul truly is mouthwatering. These A-listers include some Michelin-starred chefs, in an impressive cooking composition: Alexandre Silva (of Lisbon's new must-go restaurant Loco), Henrique Sá Pessoa (Alma), Ljubomir Stanisic (100 Maneiras), João Rodrigues (Feitoria do Hotel Altis Belém, one Michelin star), André Magalhães (Taberna da Rua das Flores), José Júlio Vintém (Tomba Lobos, Portalegre) and Michele Marques (Alecrim, Estremoz). These distinguished chefs ask for a distinguished setting: at the Convento das Maltezas, 20 cooking stations will be prepared for the occasion, and each chef will propose two different delicacies at different prices. Discover all the flavors, aromas and textures of Alentejo's cuisine and wine wonders by including this festival in your superb Food & Wine tour in Portugal.
PHOTO: Todd Coleman