Cultural Tours in Portugal: Heritage and Contemporary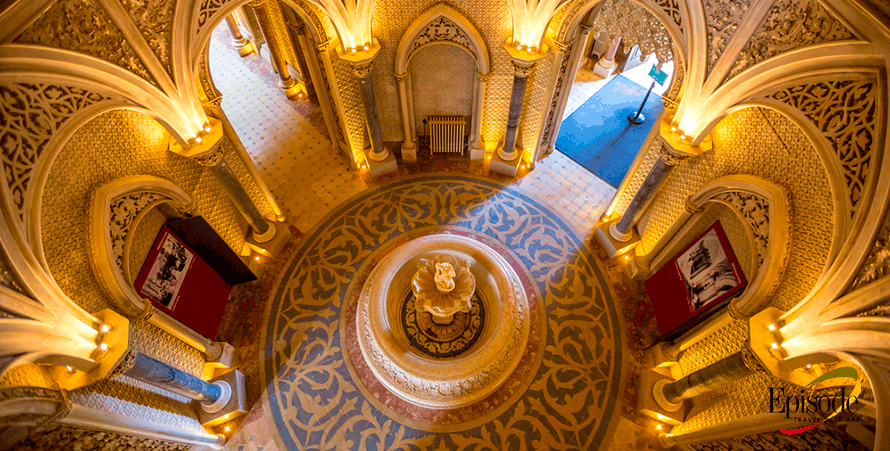 Travelling with Art: Cultural Tours in Portugal with Episode Travel
More and more travellers are looking for different, more authentic and immersive ways of discovering a destination as they travel. They want to go beyond the obvious, beneath the surface, interact with the locals and experience the best that the country has to offer according to their own needs and interests. Whether it is art, architecture, or a one-of-a-kind food and wine experience that you're seeking, Episode Travel's Cultural Tours in Portugal are a great way of not just visiting the country, but truly experiencing it.
Cultural Tours in Portugal: responding to a global trend
According to the World Tourism Organization, Cultural Tours already represent between 18% and 25% of the outgoing tourist flow, and this trend is expanding as forecasts point out that by 2020 Cultural Tours will have a leading role in the world, growing by 3% annually.
In this context, Portugal, a country that wonderfully combines heritage and contemporariness, emerges as a top destination for discerning travellers interested in cultural tours. Episode Travel Cultural Tours in Portugal explore the unique potential of Portuguese culture, seen from many angles thanks to our tailor-made programs focusing on the client's needs and demands.
Inside, insight: Discover Portugal through the lens of Cultural Tours with Episode Travel
We feel that more than just visiting monuments, cultural tours in Portugal are about understanding the values of a unique country and living the unforgettable experiences it has to offer. This is why we carefully design each itinerary, and provide tailor-made cultural tours in Portugal focusing on our client's specific needs and expectations. Episode Travel's Cultural Tours in Portugal completely made-to-the-measure. Since day one, we have been looking at the best that Portugal has to offer, culturally speaking, and selecting and arranging the best possible combinations for truly wonderful cultural tours in Portugal.
Episode Travel's Cultural Tours in Portugal: seeking the intangible
Art and architecture, food and wine, gardens, Jewish heritage, local culture and city breaks, these are just some of the themes of Episode Travel's cultural tours in Portugal, which can be combined in customized itineraries to fit your needs. There are so many ways of enjoying the incredible potential of cultural tours in Portugal. Just pick the one(s) that appeals to you the most, live it, and take this unique, intangible experience home with you. Get an insider's view into the exhilarating contemporary art scene in Portugal by visiting galleries, museums and artist's studios; Discover the charisma of Portuguese Architecture by visit great buildings in special tours led by architects; Dwell into the fascinating heritage of a country with eight centuries of history and discover the hidden side of monuments, private gardens and centuries-old estates; Discover the taste and aromas of Portugal with our exquisite food and wine tours that take you from the vineyards to the table, where you can enjoy a great meal prepared by the locals and listen to their fabulous stories; In the footsteps of the secret Jew, revel in the intriguing, fascinating Jewish Heritage still alive in Portugal.
Cultural Tours in Portugal: contents and experiences
By partnering with the best providers, Episode Travel's Cultural Tours in Portugal guarantee only the best contents and experiences for your journey. Together with us, you will be the co-creator of your dream cultural tour in Portugal. We will open the doors to the most incredible experiences and take care of everything, from hotel transfer to privileged access to the cultural secrets of Portugal, in a full cultural immersion that you will remember.